Sunday Post #2: K-Dramas, Sick Days, and Book Club Love
The Sunday Post is a weekly meme hosted by Kimba @ Caffeinated Book Reviewer. It's a chance to share news. A post to recap the past week, showcase books and things we have received and share news about what is coming up for the week on our blog.
This past week was a filled with many sick days (and still going on right now) which I blame on my son lol, no not really but he had been sick with a cold and cough and guess what? That's exactly what I'm going through now… it happens. BUT, that didn't keep me down one bit (well maybe just a little) as this past week was also book club and I was not going to miss that for anything.
I was medicated before going (it wasn't that bad, I'm such a big baby) and was able to take part in the discussion on the book, which I will be posting a review for soon on the blog. It was nice meeting up with fellow book lovers and discussing the book chosen, even more when it's been adapted into a movie because that adds more to the book talk. Aside from that it fuels my love for books even more, not that I'm lacking in that department lol, but it doesn't hurt.
This weekend though, I got a little more of that "under the weather" feels so stayed indoors with the hubby and kids and caught up with some more reads and movies (wouldn't be complete without KDramas). I'm doing everything to get better because my birthday is coming up on Tuesday and there is no way we're staying indoors, I only turn 32 once right? So, I am definitely going to kick the rest of these sickly feels to the curb. 
Last Week On The Blog
 Bad Girl Gone by Temple Mathews (Blog Tour)
 Bad Girl Gone (review)
 Characters Fitness Routines (Top 5 Wednesday)
This Week On The Blog
 Unblemished by Sara Ella (review)
 Books From Before You Joined ___ (Top 5 Wednesday)
 Mask of Shadows by Linsey Miller (review)
 Death Note by Tsugumi Ohba (Manga series & Netflix show discussion)
What I'm Watching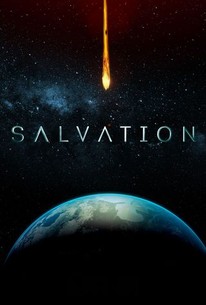 It's been a week filled with tv eps and lots of foodie moments. This week might have had me indoors a little too much, but took advantage of it and caught up with some awesome Korean Dramas including Fight My Way, Let's Eat 1 & 2 (few eps, had previously watched both seasons). I already knew I was watching Defenders, Baywatch gave me those extra laughs I needed, and well who doesn't like watching end of the world shows?
This is what Let's Eat has done to me lol 
… Definitely making this later in the week (once I get more Kimchi).
Thank you for stopping by and hopefully the video above didn't make you too hungry.  Wishing you all a great week, filled with tons of awesome book moments and happy tummies!