When Sleep Plays Hide & Seek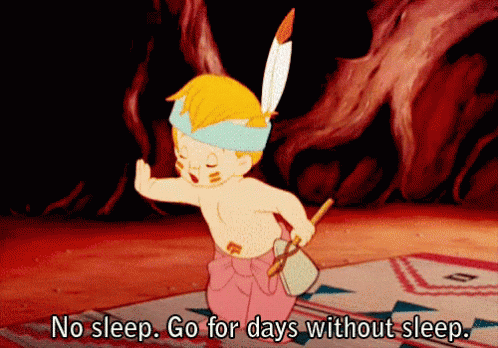 Ok, so sleep isn't hiding itself, BUT I am refusing to go to sleep lol.
Ok, ok, not for days but maybe for half the night… I'm having a few silly moments and it could have something to do with me reading and blogging, and watching booktube, and now a little bit of Korean dramas on DramaFever.
YES! All at once lol. You know, mommy nights when the kiddos have no school the next day and you know they're going to sleep in a little more after having a movie night with mom (love it, don't love the popcorn and munchies I have to clean up though).
So, yes I'm taking advantage of this time and getting some more reading done. I'm not really sure how I'm doing it all, but must be mommy super powers that kick in on friday nights and probably having three little ones under the age of 8 helps with the multi-tasking.
And if you're into K-Dramas, go and check out Missing Nine because it is just that GOOD. Intense, suspense filled, a love story (of course lol) and tons more.
I also had awesome book mail arrive earlier today from Amazon… CARAVAL (and I am guilty of ordering it on Book Depository as well because I wanted that other beautiful cover). It took me everything not to start it yet, I have a few books ahead of that one so it's just standing there on my shelves looking as gorgeous as ever. For now, I have started The 100 Rebellion, which I won from Novl and am just as excited to get into it. Can't wait to also get caught up with the rest of the show.
There is tons to keep me WIDE AWAKE, but eventually I do have to get a little bit of shut eye because no matter what time I fall asleep, the wake up time is almost always the same. My oldest LOVES waking up as early as he is able to, but once in awhile he allows us all an extra hour of bedtime. Yes, I'm being silly again, but no he really does wake up WAY TOO EARLY so that has made me a morning person.
And YAY again! Because tomorrow we are on our way out to get my little ones some new books on their shelves, which means mommy can use that as an excuse to also get more books for her shelves (because you all know we can never have too many books). My kids love that time and I am so happy my love of books has been passed on to them as well. Maybe we'll even find a festival or some fun events going on.
So, goodnight and that your dreams be filled with the realms and wonderlands of your favorite book(s)!